About Us
Professional Landscapers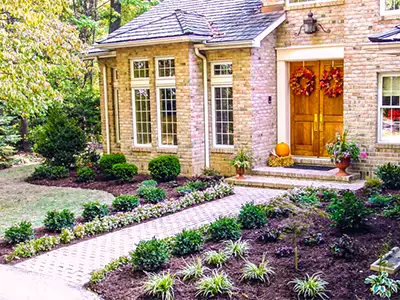 Since 1991, Turf and Landscape Management has been designing, building, and maintaining some of Anne Arundel County's most distinctive estate green spaces-in fact, no landscaping company in the area can claim a greater depth of expertise for problem-solving and service delivery!
Our commitment to service
We pride ourselves on only the highest quality lawn maintenance and installation services. Although the size and scope of our services and projects have greatly expanded over the years, we haven't lost our core values of:
Customer service
Attention to detail
Highest quality products
Seamless delivery
Prompt services
Contact our team
You can contact our team today to schedule an on-site visit to your property for a free and personalized estimate on any of our services. Email us through the form on our Schedule and Estimate page and we'll reply to confirm a convenient day and time, or give us a call to speak to our design staff directly. Whether you know exactly what project you have in mind, you want regular lawn maintenance, or you don't know exactly how to spruce up your yard, that's OK with us. We'll help you plan and execute any part of a landscaping or landscaping project you need.
Leave your landscaping to the pros and give us a call!
410-255-7402